Move over, gin and whisky. Rum is making a comeback in Australia
Once derided as a sweet, one-dimensional spirit, Australian rum is enjoying a renaissance, thanks to a growing number of craft rum distilleries who are making rum in a variety of expressions.
Located in Victoria's Mornington Peninsula, rum producer JimmyRum is the coastal region's first craft rum distillery. It stands out in a landscape peppered with wineries: The peninsula, just an hour's drive southeast of Melbourne, is known for its excellent Pinot Noir and other cool climate wines.
For James McPherson, founder of JimmyRum, it seemed only natural that he set up his distillery in Mornington Peninsula: He grew up in the area, and it's "a beautiful place to work".
Singapore played a key role in JimmyRum's conception. Before rum came along, McPherson spent 20 years as a ship engineer, calling port in the city-state more than 35 times. While dry-docking a vessel at Sembawang shipyard in 2016, he stayed in Singapore for a month and visited Manhattan bar almost every night, where he discovered "amazing quality rums from around the world".
After he was made redundant by his company in 2017, McPherson explored his new passion for rum. He visited 70 distilleries around the world in three months, and then ordered his very first still, which he named Matilda. He opened JimmyRum in 2019. 
Rum is a spirit made by fermenting and distilling sugarcane juice or molasses. McPherson makes rum from only Australian-produced molasses, sourcing it from sugar manufacturer Sunshine Sugar in northern New South Wales as the climate in Mornington Peninsula is too temperate for effective sugarcane cultivation.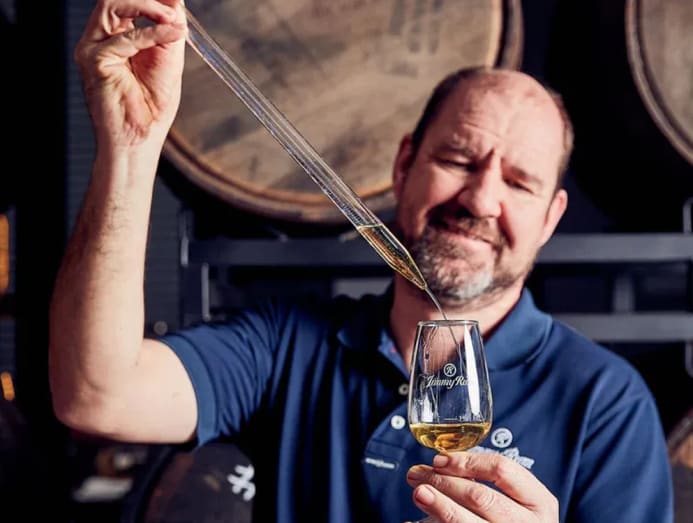 JimmyRum is one of the growing number of craft rum distilleries that have emerged in Australia in recent years. Some have also set up in the cities, taking their rum to sophisticated urbanites: Killik distillery opened in Melbourne's suburb of Belgrave in 2020, while Brix Distillers was established in Sydney's fancy Surry Hills in 2018.
"Rum is about to boom in Australia," said McPherson. "It is growing at a rapid rate. And now with 45 rum producers in the country – there were only seven, six years ago – there is more of us showcasing this amazing spirit." He added: "Vodka and gin have boomed over the last few years and now people are looking for something new to experience, something with amazing depth of flavour, complexity, and variety."
CREATING NEW EXPRESSIONS
Rum has had a history of ups and downs in Australia. It first arrived in the country in 1788 with the First Fleet, a fleet of 11 ships that sailed from England, carrying European and African settlers. During the penal colony years in the late 18th century, it was also used as a currency as it was such a valuable commodity. Heavy rum consumption at the time brought social problems, mirroring the troubles faced by the populace in London during the gin epidemic.
In the late 19th century, sugarcane cultivation grew along the coastal strip from northern New South Wales to northern Queensland, creating a regional sugarcane farming industry powerhouse that still exists today.
According to Paul Messenger, founder of New South Wales-based rum producer Husk Distillers, the first rum distillery in Australia was opened in 1879 by the Colonial Sugar Refining Company at the Harwood distillery, 160km south of Husk Distillers in Tumbulgum. The distillery closed when the Colonial Sugar Refining Company opened the much larger Pyrmont distillery in Sydney in 1901.
Today, the oldest operating rum distillery in Australia is Queensland-based Beenleigh Rum Distillery, which has a history that dates back to 1884.
As beer and wine production boomed in the early 20th century, rum's popularity and consumption declined although the successful early pioneers of the rum industry such as Beenleigh and Bundaberg kept the spirit alive.
Benjamin Pratt, director of Killik, said: "Some of the brands we recognise today were founded in the late 1800s and still produce rum till this day. It's through the efforts of these distilleries that Australian rum has a rich history.
"However, I think only having a couple of major distilleries making rum for so long may have influenced what a lot of people in Australia thought rum was. This has led to many people believing that Australian rum is a simple style without a great deal of variance."
Pratt added that with the increasing number of rum distilleries in Australia, rum styles are becoming more diverse. "The outlook on Australian rum is shifting and people are now excited to see that rum is a widely variable category of spirits which is fun to explore," he said.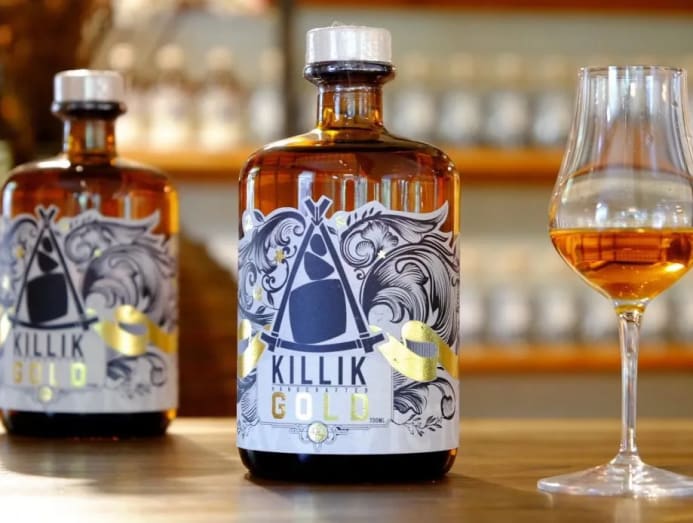 At Killik, funkiness defines its rum style. Pratt makes hogo rum, a "full-flavoured, high ester rum" that originated from Jamaica. The Killik Gold rum, made from molasses sourced from Queensland, is a hogo rum that's been aged in Chardonnay barrels for 12 months. Pratt believes Killik is currently the only producer in Australia making hogo rum.
Most rums are generally produced by fermenting molasses in a carefully controlled environment and completed quickly. Hogo rums, however, use muck (a biological agent made of spent yeast) to undergo wild fermentation, a technique similar to the production of some sour beers, said Pratt.
The result, he added, is a rum that is "bursting with a range of funky flavours, ranging from tropical fruit to milk or cheese and everything in between".
JimmyRum, on the other hand, decided to showcase Mornington Peninsula's wine speciality in its JimmyRum Pinot, which is made by steeping freshly picked Pinot Noir grapes from the nearby Crittenden Estate in its cane spirit. "It's the first of its kind in the world," said McPherson.
SETTING STANDARDS
The image of rum as cheap, sweet swill hasn't gone away, though. Husk Distillers' Messenger said as there are very few rules governing rum production, most mass-produced commercial rums are heavily sweetened and flavoured, which explains why people have the misconception that rum is very sweet.
At Husk Distillers, Messenger is taking inspiration from AOC Martinique rums, also known as Agricole rums, from France. "[Unlike commercial rums], AOC Martinique rums are an exception as strict rules apply to this style of rum. They must be made only from freshly crushed cane juice and not be adulterated [with] added flavours or sugar," he said. "In this respect, AOC rums are similar to Scotch whisky, where strict laws apply."
Since he opened Husk Distillers in 2012, Messenger has been developing what he calls Australian Cultivated Rum (ACR), a proxy geographic indicator that can "define our style of rum, protect its reputation, and be used as a marketing tool". He has established rules that define how a rum can be called an ACR: It must be made from 100 per cent fresh cane juice of known cane varieties in a recognised Australian cane-growing region between Grafton in New South Wales and Mossman in Queensland. Like its AOC Martinique counterpart, it must also be unadulterated with no added sugar, flavours, or additives.
Husk Distillers' Husk Pure Cane is an ACR – an unaged white rum – made from fresh cane juice from sugarcane grown and crushed on their on-site farm (fresh cane juice cannot be stored like molasses and must be distilled quickly as the sugary juice is prone to spoilage due to yeast and bacteria). Husk Distillers is the only distillery in Australia making farm-to-bottle fresh cane juice rum.
"Our cultivated rums are very different from the mass market sweet liquids that many people have come to associate with rum," said Messenger. "When made well, cultivated rums are complex, balanced and have a distinct expression that reflects provenance."
Brix Distillers' co-founder James Christopher believes there is terroir in rum. "Weather, humidity, soil type, rainfall…all play a part in shaping the growth of the sugarcane and its flavour," he said. "This also determines the flavour profile of the molasses that is sourced, so different base products can produce different rum profiles all over the country."
Christopher thinks the current upward rum trend has been coming about for several reasons. "The consumer's attitude towards craft spirits in general has changed," he said. "Over the past 10 to 15 years, we have seen whisky and gin boom as consumers desired more knowledge about what they were drinking.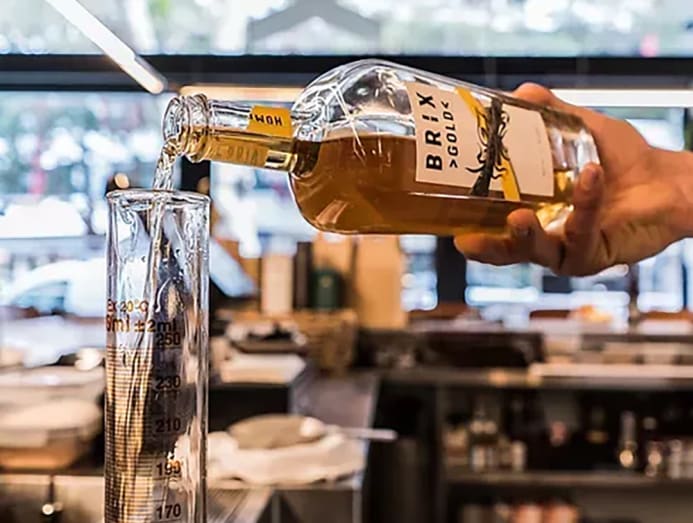 "Bartenders are also looking to explore the rum category with cocktails and sipping rums. Bottle shops are changing their shelf layouts to include more Australian craft rums. It's about time Australian rum took its place on the world stage."
McPherson said: "The world sees Australian rum as generally a single brand, but with so many new rum producers coming on board in the country, we plan to follow in the footsteps of our wine, whisky and gin industries and make Australian rum synonymous with quality around the world."
Source: CNA/bt
Read the original article here.